skin care
SeneGence® offers a revolutionary line of skin care products based on the SenePlex Complex™ anti-aging and product technologies in a systemized product group that provides a balanced skin care base and enhances the long-lasting effects of SenseCosmetics®.
The SeneDerm® SkinCare System is available in Normal to Oily, Normal to Dry, and Dry skin types. It is a simple system that includes cleansing, moisturizing and hydrating, and protecting the skin. The remarkable ingredients in the SeneDerm® System work together to help encourage new cellular growth and improve skin properties by providing anti-aging benefits to the skin.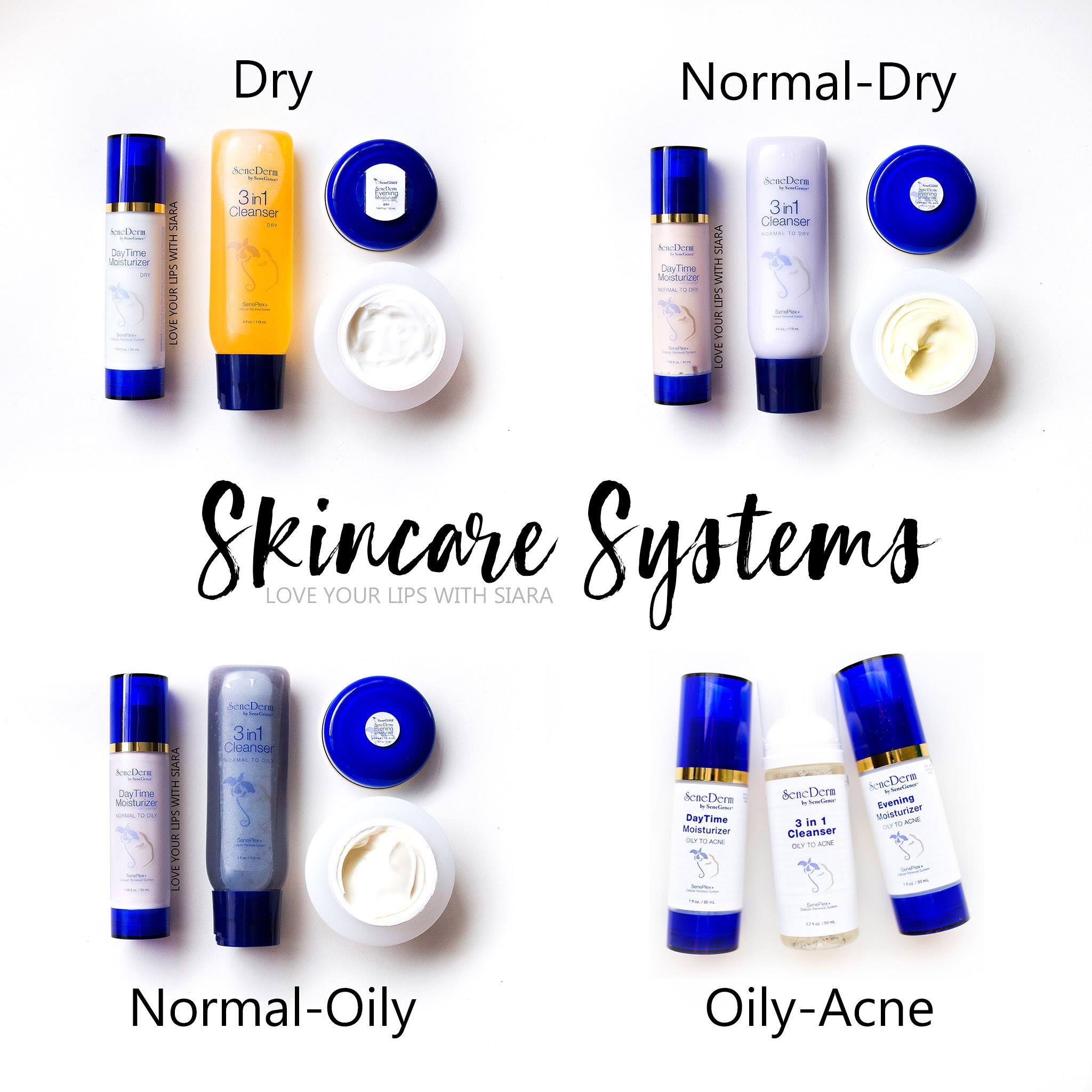 95% of your selfie is your skin
TAKE CARE OF YOUR SKIN. PURCHASE THE SKIN CARE SYSTEM AND YOU'LL HAVE EVERYTHING YOU NEED FOR YOUR MORNING AND NIGHT ROUTINE.