How to Get Lashes to Look Like False Lashes - VolumeIntense Mascara Just In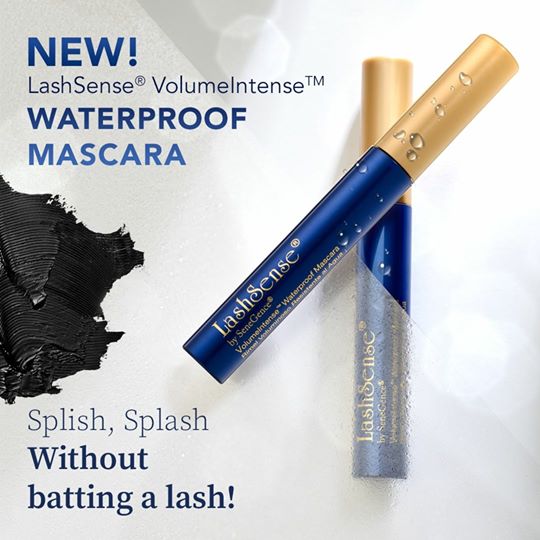 Full Lashes without Falsies
Longer, Fuller Lashes Without The Glue
During our Leaders Conference SeneGence released a new amazing product. LashSense® VolumeIntenseTM Waterproof Mascara is a highly pigmented, waterproof formula that works to beautifully lengthen, curl, and define each lash to volumized perfection.
Benefits:
Waterproof formula that does not run or flake.
High-tech formula will define and extend lashes for intense fullness.

Beneficial ingredients help to prevent brittleness and strengthen lashes.
Are you looking for dramatic lashes that look like you're wearing false lashes? This product is for you. As a women who has to wear false lashes to create a full intense eye look I can appreciate a waterproof lash building mascara. False lashes can become a pain to put on trying to get them on just right. Throughout the day my eyes get irritated having to wear falsies and can become heavy depending on how full they are. Taking the strip lashes off can be painful and rip out my own lashes. The glue buildup in my lashes are also another reason I prefer a mascara that can create full lashes like I am wearing false lashes.
LashSense VolumeIntense Waterproof Mascara is:
Paraben-free

Gluten-free

Animal by-product-free
Waterproof/ sweat-proof/ tear-proof
Brittle Lashes? Long Fuller Natural Lashes?
The formula helps create volume and adds length to lashes. The mascara contains an ingredient CapixylTM which helps provide fuller and thicker lashes over time by optimizing the hair growth cycle.
Application:
First apply a layer of UnderSense and you want to lightly stroke the lashes with LashSense VolumeIntense Waterproof Mascara from the base of the lashes to the tip.
Removal:
Before and After of LashSense VolumeIntense Waterproof Mascara