SENEGENCE LIPSENSE LIPS KIT IS FREE DURING JULY ($200 VALUE)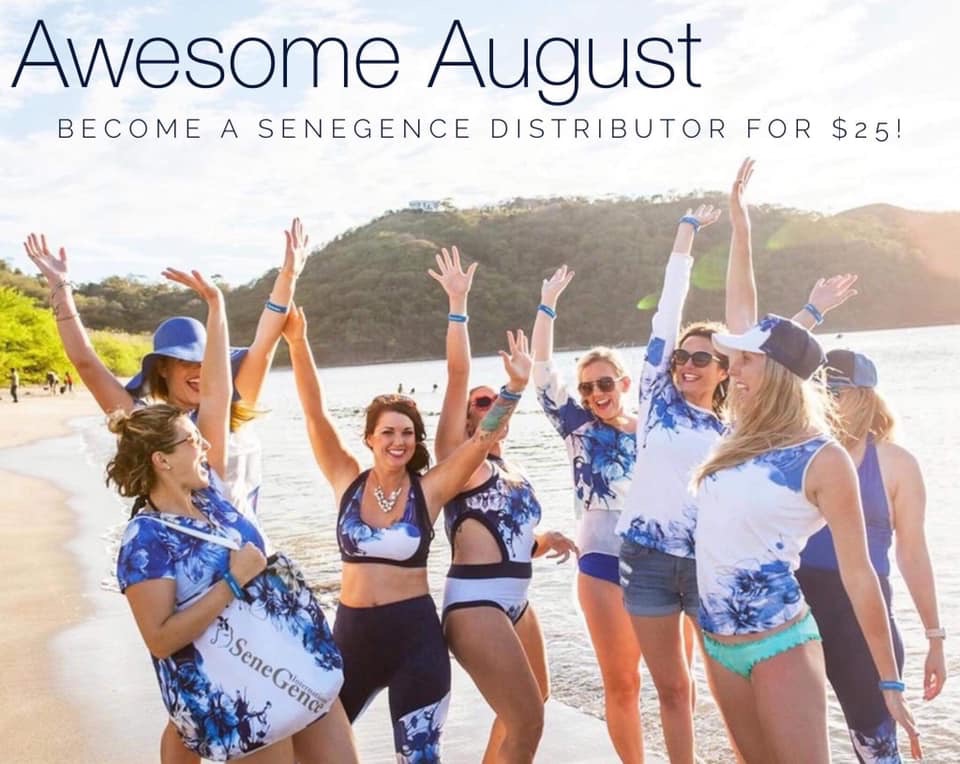 new promo join for $25 in the month of august
Here is the current promotion for the month of August. Get your beauty membership to save or become a business builder. It's your choice. Either way it's $25.
*july promo for free lipsense lips kit has ended
July is kicking off with a bang! Holy cow! This company just keeps bringing the fire 🔥 ⠀
⠀
This month when you join 👏🏼👏🏼👏🏼 and pay the $55 for your SeneGence distributor / wholesale account:
⠀
- receive a $200+ Lipsense Kit ⠀
- up to 50% off all your qualified orders your first 90 days⠀
- Opportunity to earn some freebies⠀
- Senesite to get online orders⠀
- Double the commission on your team (if you want to build a team)


Not interested in selling at the moment? No problem!!! 👌🏼⠀Get your free lip kit and take a peek around the online training portal, our private training Facebook groups, free business resources and team website.
⠀
No additional cost involved! No minimum orders. Nothing. Just come with an open mind to learn and see if it is for you? ⠀
⠀
Worst case you get a LIPS kit with 6 of our popular shades 👄⠀
⠀
👄 Sheer Berry⠀
👄 Caramel Apple ⠀
👄 Luv It⠀
👄 Bombshell⠀
👄 Dawn Rising ⠀
👄 Bella⠀
⠀
💕 Glossy Gloss⠀
💕 Remover⠀
💕 50 Lipsense Applicators⠀
💕 20 Glossy Samples ⠀
💕 5 Beauty Books⠀
💕 Purchase Receipts ⠀
💕 Glamour Demo Guide ⠀
💕 SenseCosmetics Portfolio ⠀
⠀
I'll be adding a IGTV video to show you the goods and how to sign up 👏🏼👏🏼👏🏼 who doesn't love FREE & the opportunity to change their life!!! ⠀check it out here
⠀
Message me your questions I'm here for you!?!? 💁🏻‍♀️⠀
To sign up simply text "signup" to 562-357-6004 or message https://m.me/mrsrochellevalle
FAQ
How much does it cost to sign up as a SeneGence Distributor?
It's $55 to join. It's an annual fee. Once you join you'll receive a lips kit ($200 value) with your $55 signup fee and new distributor box filled with training material, access to online training portal and private groups/website.
Do I have to be on an ordering schedule when I'm a SeneGence Distributor?
Absolutely not. You order when you want. No Auto-Ships. No monthly minimums. You only what you need and when you need it. I recommend doing bulk orders to get the best discount.
How much discount do I receive when I'm a SeneGence distributor?
The amount varies and it's totally up to you. You will receive 20% minimum up to 50% off every order. Which means you'll make 20% to 50% commission. The more you purchase the higher the discount.
Is it mandatory to carry SeneGence products on hand?
Absolutely not. I do recommend it. Today, people want things immediately. Think of Amazon Prime. Instant gratification. It took me some time to build my stock. There are options available to you. You most definitely don't have to carry stock on hand.
Can I cancel anytime? What do I need to do?
It's not necessary to cancel your account. Your SeneGence distributorship will go inactive on its own if you don't purchase in 6 months. No fee when this happens.
*1 LIPS KIT and 1 NDK shipped when a New Distributor signs up between July 1, 2019 12:01 a.m. US PT (SeneTime) and July 31, 2019 11:59 p.m. US PT (SeneTime). Limit one per New Distributor. Offer available in USA, CAN, AUS, MEX, and NZL. No shipping charge on the FREE LIPS kit shipped. Normal shipping charges apply for NDK.
Be A Part of The Community!
Hey lovelies. My name is Rochelle. I'm a mom of 3 - 2 crazy boys and one sassy little girl, Valentina, and married to my Junior High Sweetheart of 16 years.
I'm the owner of Fearless Beauty and love letting you into my life. Sharing things from motherhood, my favorite recipes, beauty tips and being a mom boss!
Below are some of my trending links please take a peek and send me a quick reply with questions or just to say hi and tell me more about you!