MASTERING YOUR SKIN CARE ROUTINE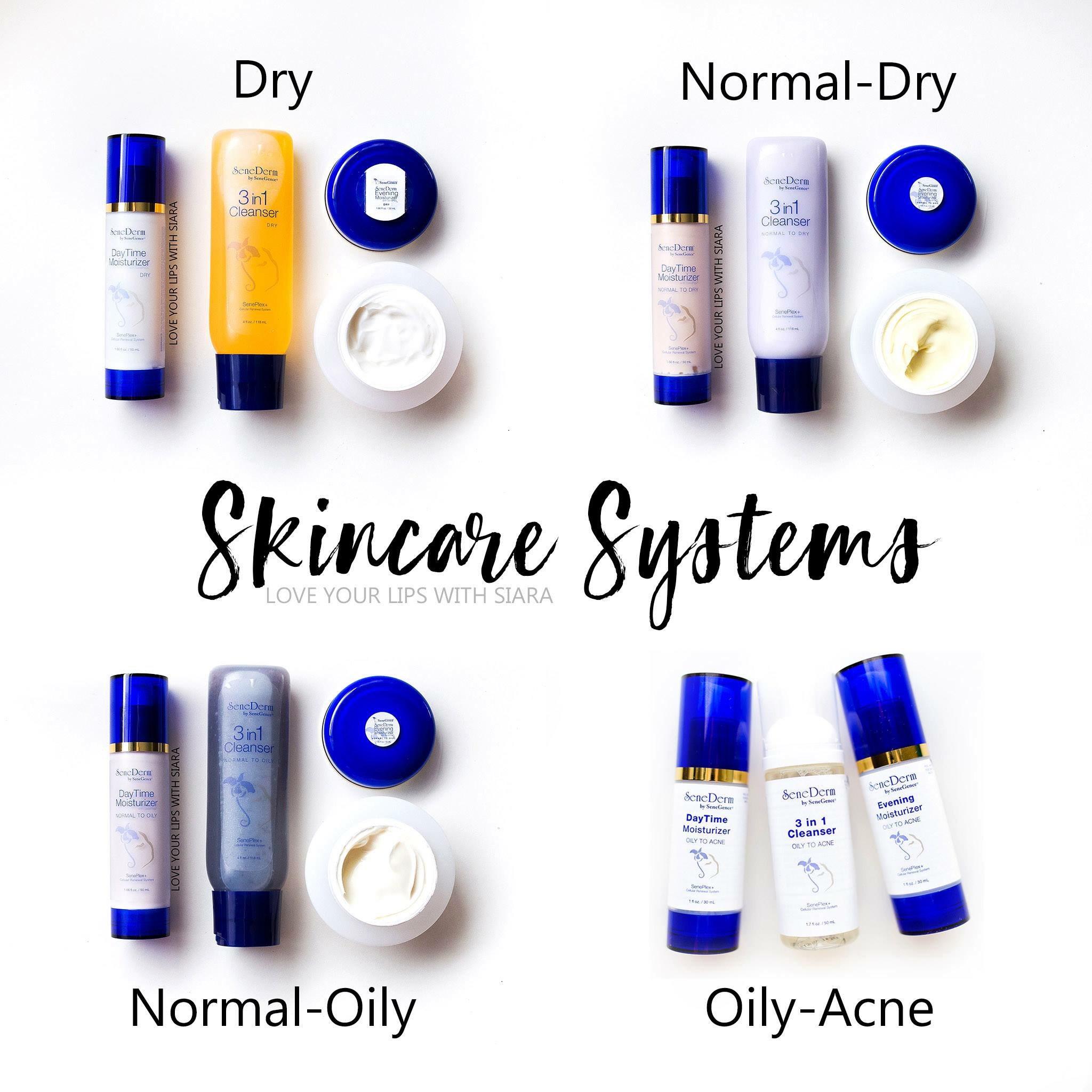 95% of your selfie is your skin
Mastering your skin care routine is important in achieving a beautiful complexion. SeneDerm SkinCare and Solutions include a variety of products enriched with anti-aging SenePlex® and beneficial ingredients to ensure you wake up with beautiful, balanced skin. Follow these steps for the most effective results.
Remove makeup. The first step in proper cleansing is removing makeup from the skin. Apply Fooops! Dual Phase Color Remover to a cotton ball or pad, or directly on your face and wipe away long-lasting SenseCosmetics with a warm, wet washcloth from eyes and face. Use Ooops! Remover to gently remove LipSense and moisturize lips.




Cleanse skin. After removing your makeup, you'll need to eliminate dirt, oil and dead skin cells from the surface of your skin as well as your pores. 3 in 1 Cleanser works to gently cleanse, tone and hydrate to reveal clean, pH balanced skin. Choose the formula that fits your skin type for best results.




Exfoliate. Your skin will need extra exfoliation throughout the week to help remove dry, dull skin and reveal smooth, radiant skin. As you begin your new skin care routine, start with Facial Resurfacer, with larger grains of Vanuatu Ash, to buff skin and improve texture over time. Once your skin texture has improved, maintain its balance by switching to Polishing Exfoliator. Made with smaller grains of Vanuatu Ash, it gently polishes away dead skin cells. If you have sensitive skin, skip Facial Resurfacer and go straight to Polishing Exfoliator.

This step should be conducted 2-3 times a week depending on your skin's needs.




Target problem areas. Before applying moisturizer, you will need to treat specific problem areas. Since treatments tend to be lighter and more easily absorbed into the skin, they will be more effective if applied before a moisturizer.

Choose treatments from the SeneDerm Solutions line including Spot-On Blemish & Acne Treatment, Dark Circle Under Eye Treatment or Anti-Wrinkle Treatment to treat targeted areas. You can also apply clear LashExtend during this step.




Advanced anti-aging protection. After you've applied spot-treatments to your problem areas, you will want to treat your face with anti-aging products like Climate Control and SeneSerum-C. These anti-aging skin care products help revive skin by delivering moisture-enhancing ingredients and anti-oxidants to multiple layers of the skin. Incorporating anti-aging products into your skin care routine as early as your 20s can help keep skin looking youthful longer.




Moisturize. Different parts of the face require different levels of moisture. Be sure each section of your face is receiving the proper moisture by using the right products.

If skin is in need of extra hydration, start by applying Nangai Oil all over the face or in areas where dry skin is prevalent. This product allows you to incorporate additional moisture during dry seasons without having to switch your skin care formula. Apply Evening Moisturizer all over the face, available in multiple rich, cream formulas to ensure your skin receives the right amount of moisture and conditioning as you sleep through the night.

Moisturize and protect the eye area with EyeCrème to improve hydration and smoothness, and increase elasticity. Soothe and moisturize dry, cracked lips with Lip Balm or LipVolumizer for smooth lips that ensure LipSense colors wear beautifully in the day. Lastly, seal in the moisture while you sleep with Collagen Night Pak.